'RuPaul's Drag Race' is moving to VH1 Friday, but isn't even on VH1's website yet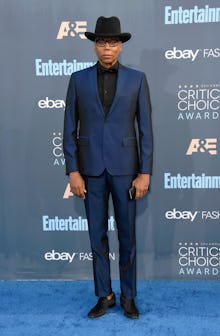 RuPaul's Drag Race may be moving to VH1 on Friday for its ninth season, but it still hasn't found a home on the network's website.
As it looks right now, all Drag Race content is still being housed on Logo's site. The only appearance of Drag Race on VH1's homepage, found below posts for shows like Love & Hip Hop Atlanta and Hip Hop Squares, is a promotion for the show's Drag Race Carpool videos. Clicking the promo redirects you to Logo's website, where all the videos are hosted. Meanwhile, Drag Race isn't listed on VH1's show page at all.
Drag Race is listed on the network's schedule for Friday, March 24, which makes it all the odder that the show's content still seems to be primarily hosted on Logo's site. Even the show's YouTube presence is still almost entirely on Logo, despite those videos promoting a show that premieres on VH1 Friday.
Keeping the show's presence on Logo's website makes some sense — fans who aren't aware of the move might be confused otherwise. But it is odd that a series that is channel-hopping to another network has almost no presence on its new home's website.
We've reached out to VH1 for comment and will update if we hear back. RuPaul's Drag Race season nine premieres on VH1 Friday at 8 p.m. Eastern.
Mic has ongoing RuPaul's Drag Race coverage. Follow our main hub here.