Android O Developer Preview Released: Download, features, timeline and more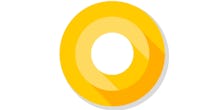 Android O, the next Android software update, is coming soon. 
Google released the first developer preview of Android O on Tuesday. In a blog post, VP of Engineering Dave Burke notes that Android 8.0 is in its early stages, so there are more features that will arrive and the OS will definitely need more work in terms of stabilization and performance.
Android O developer preview: When will it release to the public?
The eighth version of the Android operating system will officially debut in the third quarter of 2017, while Google will do a "deep dive" into the OS at the Google I/O conference in May. Updated versions of the developer preview will release until then.
Android O developer preview: Who can download it?
Currently, the factory image for the Pixel, Pixel XL, Pixel C, Nexus 5X, Nexus 6P and Nexus Player are available on Google's developer portal. This preview is for developers and not the average consumer. Thus far, Android Beta is unavailable for the Android O, but BGR reported it should arrive in the upcoming weeks.
Android O developer preview: How will it impact battery life?
The new operating system comes with a handful of features and upgrades. One area of focus is the battery life. According to Burke, Google is placing a "big priority on improving a user's battery life and the device's interactive performance." To do this, the company is placing background limits in three areas: implicit broadcasts, background services and location updates.
Android O developer preview: What are the new features?
One new feature on Android O is "notification channels," which allow users to customize their notifications by adding new visuals and groupings. "Channels let developers give users fine-grained control over different kinds of notifications — users can block or change the behavior of each channel individually, rather than managing all of the app's notifications together," Burke wrote in a blog post.
Android O also includes an autofill app, similar to the keyboard app, that stores and secures user information from addresses and names to passwords. Apps can opt for an autofill API so they can utilize the autofill service, which aims to make "setting up new apps or placing transactions easier."
Phones and tablets will feature "Picture in Picture" display — also called PIP — which will allow them to continue watching video content while answering a chat. There will also be adaptive icons, wide-gamut color support and WebView improvements that offers better security.