What's leaving Netflix in April 2017? Don't miss these departing movies and TV shows.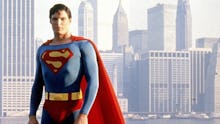 Every month, Netflix freshens up its library by adding new films and television shows. But with an influx of so many new titles, a few also have to leave. So as April nears, it is time to start preparing yourselves for the disappearance of quite a few of your favorite titles from Netflix's library. 
This April will see, in particular, the removal of a litany of beloved television series. So, if you turn to Netflix to binge the same show over and over again, you may only have a few chances left. With that in mind, here is your last call for what is leaving Netflix in April. 
Buffy the Vampire Slayer (April 1)
Everyone's favorite vampire slayer just celebrated her 20th anniversary, but if you were hoping to celebrate with a late April binge, you will be mighty disappointed. Unfortunately, Buffy the Vampire Slayer will depart from Netflix on April 1.
Since this may not give you enough time to binge all seven seasons, you could at least check out as many of the best episodes of the series as you possibly can before it leaves Netflix. Which episodes you ask? We compiled a few of them right here. Unfortunately for fans of Joss Whedon, the bad news doesn't stop with Buffy . 
Whedon's other series — Angel, Firefly and Dollhouse — will also be leaving Netflix on April 1. 
House (April 1)
For fans of the doctor not so subtly based on detective Sherlock Holmes, you do not have much longer to binge Hugh Laurie's House. All eight seasons of the show about a brilliant, yet irreverent, diagnostician, are set to leave Netflix on April 1. And if you have never seen House, it is absolutely worth a watch before it disappears. 
During House's eight-season run, it won two Golden Globe awards for Hugh Laurie, as well as several Emmy Awards, including prizes for writing and directing. Hugh Laurie also took home a Screen Actors Guild award for his portrayal of the pill-popping doctor. 
Superman: The Movie (April 1)
If you are a fan of all the superhero movies that have been released over the last two decades — and boy are there a lot — you may just owe a big "thank you" to director Richard Donner. Superman: The Movie, starring Christopher Reeve, was released over a decade before Tim Burton's Batman and is the first superhero blockbuster. 
Nearly 40 years after its release, Superman: The Movie is still considered by many to be the greatest Superman film of all time. The movie spawned three sequels, though only Superman II is really worth a watch. Bryan Singer's Superman Returns, starring Brandon Routh, also largely acts as an homage sequel to Superman II. 
On April 1, not only will Superman: The Movie be leaving Netflix, but so will its three sequels, as well as Superman Returns. If you haven't seen any of them, I would suggest watching Superman: The Movie, Superman II and then Superman Returns — you can ignore the rest. 
The Princess Bride (April 1)
You shouldn't go throwing around a word like "classic" lightly, but that is exactly what The Princess Bride is — a classic romantic comedy. The insanely quotable movie holds an outstanding 97% on Rotten Tomatoes, and seems to only get better with age. Before April 1, you should definitely make some time to watch The Princess Bride. And hey, it can be enjoyed by the whole family. 
The Usual Suspects (April 1)
Before Bryan Singer became a household name as the director of four X-Men films and Superman Returns, he helmed what could possibly be his greatest film to date — The Usual Suspects. And if you think M. Night Shyamalan is the master of the twist, you haven't seen anything until you have seen this movie. 
You have probably heard the term/name Keyser Söze thrown around in the past. But if you have always just nodded along, not letting on that you don't know what your friends are talking about, there is an easy solution. All you have to do is watch The Usual Suspects. 
Mic has ongoing coverage of Netflix. Please follow our main Netflix hub here.