Moto G5 Plus on Amazon: Is this exclusive, affordable smartphone worth buying?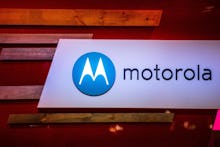 The affordable smartphone market has yet another device debut. Lenovo has released a low-cost Motorola smartphone in the U.S. market: the Moto G5 Plus.
There are two models of the device: a phone with 32GB of storage and 2GB of RAM and a model with 64GB of storage and 4GB of RAM. The smaller device retails for $229 and the larger model costs $299. The unlocked smartphones, available in lunar gray and fine gold, are compatible with Verizon, AT&T, T-Mobile and Sprint.
Amazon Prime users can get both models for an even lower price — $239.99 for the 64GB/4GB device and $184.99 for the 32BG/2GB model. But, there's a condition: the Amazon retailed handsets come with lockscreen ads. Amazon offered similar exclusives for the Moto G4 and Moto G4 Play.
The metal device features an aluminum body, a 5.2-inch 1,920x1,080-pixel resolution display, a Qualcomm Snapdragon 625 2.0 GHz octa-core processor, and a 3,000-mAh battery. The smartphone also comes equipped with a fingerprint reader that unlocks the device without a pass-code, a variation of the Android 7.0 Nougat operating system, and a 12-megapixel rear camera and a 5-megapixel front-facing camera.
The devices are available for pre-order on Amazon and Motorola's website.