Did Drake threaten Makonnen? "Tuesday" rapper details their alleged confrontation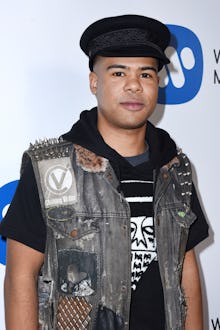 Rapper ILoveMakonnen and Drake had a hit song — "Tuesday" —  three years ago. But it seems their camaraderie has turned into bad blood. The Atlanta rapper, whose real name is Makonnen Sheran, claimed in an interview with FADER that Drake and members of his entourage threatened him at a VMAs after-party in New York City in September:
I was threatened by others. Someone I so-called look up to. Saying, "We gon fuck you up the next time we see you." And I was like, "Let me stop being me." I started to go back to, "I'm just gonna go eat anything, and just be hiding myself and shit." And then I was like, "No! I'm not doing that no more! I don't give a fuck! I'm — me." And that's what led me to coming out and shit.
Back in January, Makonnen came out as gay in a series of tweets to his fans via Twitter. In the interview, he revealed the tweets, below, referenced the alleged incident with Drake. 
After Drake discovered iLoveMakonnen's "Tuesday" record, he recorded a verse for the remix, which is the version that landed on the charts. Makonnen was then signed to OVO Sound label in 2014. But Makonnen parted ways with OVO in April after his debut album was delayed several times. 
Makonnen recorded a freestyle on Tim Westwood TV in June and he believes Drake took some lines from the track personal, which could have led to the confrontation. 
"When I'm rapping, people think I'm throwing shots. I ain't rapped no names! All I did was rap!" he explained. 
Makonnen also detailed his working relationship with Drake during the time he was signed, which seemed almost non-existent. He said he only saw Drizzy three times. He also explained in the quotes below why he felt neglected by the OVO Sound Label.
This when I got signed. He's all in my face telling me, "You one of the greatest songwriters ever," da da da. Just blowing me up, bruh. And I'm the little kid from tragedy right now. You could see it. It was written all over my face! I'm depressed as fuck!
And then when I'm like, "Can y'all tweet out my mixtape? Can I get a feature? Can I get production?" No, no, no. So I'm just over here in prison?! Am I in prison?!!
Makonnen's most recent project Drink More Water 6, was released on Warner Brothers Records in March 2016. 
Mic has ongoing music coverage. Please follow our main music hub here.