'Red Dead Redemption 2' Release Date: UK retailer leaks possible September launch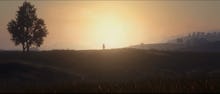 Red Dead Redemption 2 is supposedly coming in 2017, but we still know next to nothing about the game. Rockstar's long-awaited followup to its 2010 Western opus promises to bring us a beautiful new world to explore and some kind of innovative multiplayer functionality, but besides that, it's all a mystery.
That mystery extends to when the game is actually coming out. Rockstar says 2017, but nobody would be surprised if it got delayed given how long it takes for Rockstar to make games. Fortunately, one UK retailer says the game really will come out in 2017, for what that's worth.
Red Dead Redemption 2 release date: Sept. 26?
According to Gadgets, the UK retailer Base posted a Sept. 26 release date for Red Dead Redemption 2. That obviously falls into the fall 2017 window Rockstar has given us up to this point. However, as usual, take this with a grain of salt.
A Swiss retailer recently published — and then retracted — a release date for Assassin's Creed Empire. We speculated then that they were posting a placeholder date until the real one is revealed, for the sake of convenience. It's a common practice and Base's Red Dead Redemption 2 date may be the same kind of thing.
That said, Gadgets makes the decent point that other upcoming 2017 games with no firm dates, like Days Gone, are listed for Dec. 31. That's another common practice for retailers. If Base did that for some games but not for Red Dead Redemption 2, maybe Sept. 26 actually could be the release date.
More gaming news and updates
Check out the latest from Mic, including our deep dive into how female Overwatch players are dealing with online harassment, a cool making-of video for Legend of Zelda: Breath of the Wild and an article about what a Bechdel test for gaming might look like.