Google Pixel 2 Release Date Update: Price, features and everything you need to know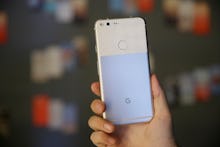 Fans of the Google Pixel smartphone line can start getting amped up about the brand's upcoming device. Earlier this month, Google confirmed it will launch its successors, the Pixel 2 and Pixel XL 2.
Google Pixel 2 release date: Expect new phones in October 2017
Google Head of Hardware Rick Osterloh told AndroidPit the Pixel 2 and Pixel XL 2 would debut a year after their predecessors, which hints at a release date around the tail end of 2017. Google unveiled Pixel and Pixel XL last October, so an October 2017 debut date is likely for the Pixel 2.
"There is an annual rhythm in the industry," Osterloh said. "So, you can count on us to follow it. You can count on a successor this year, even if you don't hear a date from me now."
Google Pixel 2 price: New phone "stays premium"
Additionally, the Google exec squashed any speculation that the next Pixel devices will be more affordable. In his interview, Osterloh said the device "stays premium."
While nothing else has been revealed about the new devices, rumors suggest the handsets will come equipped with a powerful processor in the Snapdragon 830 line and will feature the latest operating system, Android O. A reported leak also suggests Google may release a third smartphone that will be much larger than the other two. A Pixel XXL, perhaps?