MacOS Sierra 10.12.14 Features and Notes: How to use Night Shift — and does it beat Flux?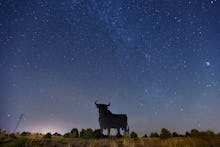 Apple's MacOS Sierra 10.12.4 update is here, and you'll want to refresh your desktop as soon as possible. Night Shift, which makes the screen a warmer color when there's no natural light around, is the first feature you should try out. Your eyes will thank you later.
Getting enough sleep is important. With a few key new features and apps, Apple appears to be committed to ensuring its devices don't get too much in the way of quality shuteye time.
MacOS Sierra 10.12.14 notes: How Night Shift works
It's generally accepted that the bright displays on gadgets disrupt our sleep patterns by emitting blue light into our eyes. With Apple's newly released desktop operating system, the company introduced a feature called Night Shift that allows computers to go into a "night mode" of sorts where screens emit a warmer light. This, in theory, puts less strain and pressure on a user's eyes.
How to use Night Shift for MacOS Sierra 10.12.14
Users can manually select to go into Night Shift mode or set it up so their computer automatically goes warm after a certain time. Even the intensity of the "warmness" can be customized.
"Night Shift adjusts the color of your display after sunset," explains Apple on its website. "Many studies show that exposure to bright-blue light in the evening can affect your circadian rhythms and make it harder to fall asleep. After sunset, Night Shift will shift your display colors to the warmer end of the spectrum, making the display easier on your eyes. In the morning, your display returns to its regular settings."
The Night Shift feature was first introduced last year for iPhones in iOS 9.3.
Night Shift vs. Flux: Which is better?
Night Shift is a near-direct clone of the popular third-party app Flux, and a member of the Flux team criticized Apple's version in a forum post on Monday by saying Night Shift doesn't reduce blue light enough to be fully effective. 
Which should you use? Night Shift might be enough for most people, but if you want to leave less to chance and support the original, try Flux — it's got a few more customization options too.