That bizarre "Daily Show" interruption was likely a viral prank by Viacom, not Russia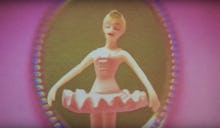 The Daily Show played a weird prank during Wednesday night's episode. It didn't have the intended effect. 
Instead of laughing when host Trevor Noah was interrupted by footage of Eastern-bloc-looking tanks and military types, a spinning music box ballerina and the words "ThePresidentShow.ru," many viewers assumed that The Daily Show had been hacked by Russia. You know, because Russia hacks things. 
Viewers who visited the suggested hyperlink found themselves at a Twitter account in Russian — @PresidentShow — which, since it went live in February 2017, has tweeted three things. According to Gizmodo, the tweets translate to "Make night late again," "Great things to come!" and "Make TV great again!"
The interlude, Gizmodo reported, was really a Viacom-sponsored event: Viacom owns Comedy Central as well as the domain name advertised Wednesday night, and was possibly just looking for a little ratings boost. 
Instead, they just shook people.