How to watch 'RuPaul's Drag Race' season 9, episode 2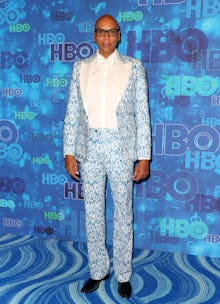 Season nine of RuPaul's Drag Race continues this Friday with episode two. After the show's big opener, there's only one person who can surpass our excitement for Lady Gaga, and that's Lisa Kudrow. 
Just like with the season premiere, you can watch RuPaul's Drag Race Friday at 8 p.m. Eastern on VH1. This week, it looks like we're in for another big episode. 
In episode two, Kudrow stops by as the guest judge. RuPaul is a big fan of HBO's The Comeback and Kudrow's character Valerie Cherish. In a clip from Friday's episode, Kudrow does Cherish's trademark "hello, hello, hello" catchphrase when entering the workroom. 
We're also going to discover who the secret 14th contestant is. We have our guesses as to who it will be, so we can't wait to see if we were right. 
Mic has ongoing RuPaul's Drag Race coverage. Please follow our main Drag Race hub here.