'Mass Effect: Andromeda' DLC Plans: When to expect more adventure for the game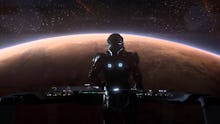 Between the main story, side quests, loyalty missions and online multiplayer Mass Effect: Andromeda is a very extensive game. Players can easily spend dozens of hours with the game without repeating themselves. 
However, some fans are already on the look out for any signs of downloadable content to expand their space adventures even further. To the dismay of many fans, it seems that, according to BioWare VP Aaryn Flynn, Mass Effect: Andromeda will not be receiving a season pass that covers all future DLC.
Mass Effect: Andromeda DLC: Free multiplayer expansions
In another tweet, Flynn announced that multiplayer updates for Andromeda would be handled like they were handled in Mass Effect 3, which means free – yay!  
If they keep with the Mass Effect 3 style of DLC, then we can also expect that any additional single player story content will cost something. 
Mass Effect: Andromeda DLC: Bioware does have plans to update
Besides additional extras through DLC, it seems that the developers of Andromeda are also planning patch updates to the game. Speaking in response to criticisms of the games weird animation, the official Mass Effect Twitter posted a statement to assure players that they were taking their feedback into consideration. 
In addition to animation issues, we're hoping that the developers also address a more important issue – not enough dudes kissing dudes. 
More Mass Effect: Andromeda news, updates, tips and tricks
For more on everyone's favorite space opera, check out the rest of what Mic has to offer. Here's an essay on the troubling history of colonialism in Mass Effect, a story about the horrifying harassment campaign carried out against a former BioWare employee, a guide to removing Ryder's helmet, a guide on romancing Keri, a guide to romancing Reyes and a quick explainer on the different types of health in Andromeda.