Nelly Furtado's 'The Ride' is here: Download and streaming options for the new album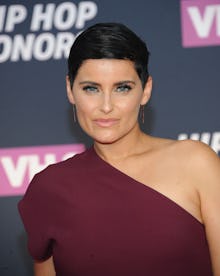 Nelly Furtado's sixth studio album The Ride officially lands on Friday. The singer's last album release The Spirit Indestructible was nearly five years ago, making this LP her official comeback to music. You can stream her new album via Spotify here and purchase the album via Apple iTunes here. 
According to Furtado, her new album doesn't hide her flaws. In fact, she told the Fader it embraces them.
"The Ride is my hard-knocks album where I ride in a sin confessional and celebrate my mistakes," she told the outlet. "The equation is imperfection = beauty. This record for me is a palette cleanse, and a chance for me to showcase my songwriting with the help of John Congleton's unique and modern production style."
Congleton, a Grammy-award winning producer and musician, is the producer of The Ride. He's also worked with St. Vincent, Erykah Badu and The War on Drugs to name a few. The album is a blend of mid-tempo and laid-back pop rock sonics.
Track list
Furtado delivers 12 new tracks on The Ride. Check out the track list below, via iTunes.
1. "Cold Hard Truth" 
Mic has ongoing music coverage. Please follow our main music hub here.