Reports of train explosion in St. Petersburg, Russia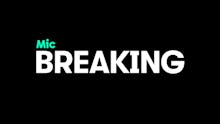 Thick smoke clogged a metro station in St. Petersburg, Russia, on Monday following the detonation of an unidentified explosive device inside a passenger train killed 10 and injured 50, the Associated Press reported.
According to RT, law enforcement told Russian news agency TASS that the explosion had occurred at the Sennaya Square metro station. At least three stations have been closed to passengers amid ongoing investigations.
Russian media confirmed to the BBC that the blast happened and that casualties have been reported.