Muslim lawyer shuts down white supremacist who asked why there's no "Christian ISIS"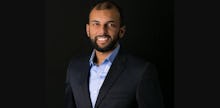 There's nothing more satisfying than beating a white supremacist troll at their own game. Just ask Qasim Rashid.
Rashid, a human rights lawyer from Washington, D.C., posted his direct message exchange with a white supremacist on Twitter. The troll asked, "Where's the Christian version of ISIS and every other religion then?" to which Rashid dropped some major truths.
Rashid provided an extensive list of war crimes and atrocities committed in the name of Christianity. The Muslim-American lawyer began with Trans-Atlantic slave trade that "maimed, raped, killed, kidnapped and enslaved 20 million Africans 'heathens' to bring them to Christ," the genocide of Native Americans and Australian aboriginals, the crusades, Salem Witch Trials and the Spanish Inquisition. The 34-year-old also listed the Lord's Resistance Army in Uganda, George W. Bush, who claimed that God told him to invade Iraq in 2003 and the fact that Nazis, the KKK and the Aryan Nation still exist.
The tweet received an overwhelming response, including Christian faith leaders and community members. 
Rashid then made it clear that he believes terrorism has no religion.
"I believe terrorism has no religion," Rashid said in an email interview. "So when people decline to blame Christianity for attacks by white supremacist self-described Christians, I agree. I agree because I've studied Christianity from Christians, not from extremists like the KKK. I've studied Jesus Christ and know he condemns such terrorism."
Rashid said he took the troll's direct message as an opportunity to follow Prophet Muhammad's example by treating others with grace, justice, mercy and service. The lawyer said he is not ready to give up on people based on a few negative experiences. 
"I believe at their core, people are good," Rashid said. "I've seen white supremacists leave a life of hate and return to a life of love and compassion. I'm not ready to give up on people. The Islam taught by Prophet Muhammad is beautiful. It is focused on grace, justice, mercy and ultimately on service to humanity. That's where my focus remains."
Rashid is an Ahmadi, a member of a sect of Islam that is often persecuted in Sunni-majority countries, which has made him understand how vital dialogue and education are in terms of peacemaking. It also has given him strength in tirelessly defending the Muslim community and explaining Islam to those who have negative perceptions of the religion.
"I'm constantly reminded by His Holiness the Khalifa of Islam and head of the Ahmadiyya Muslim Community about our obligation to remain vigilant in our service to humanity. I strive to show how Islam serves humanity, how it helps a person who chooses Islam develop inner peace, and how Islam obliges that person to work relentlessly to promote peace nationally and internationally. The true Jihad is to live your faith by example. That true Jihad for peace never gets overwhelming."
But Rashid has one more message for people who harbor negative feelings about Islam or Muslims.
"I only ask Muslims be extended the same courtesy [of learning Christianity from Christians and Jesus Christ]," Rashid added. "Come learn Islam from us, not from Islamophobes, and not from extremists."