Will pre-existing conditions be covered under Trump's new health care bill?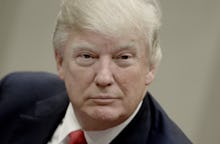 The Trump administration — fresh off a humiliating healthcare defeat — is proposing eliminating popular protections for those with pre-existing conditions as part of a new plan to repeal and replace the Affordable Care Act.
President Donald Trump had promised to move on to tax reform after the American Health Care Act failed to even reach a vote. 
But White House press secretary Sean Spicer later said the failure of the AHCA did not spell "the end of healthcare" for the administration and the president tweeted that anyone who thinks the ACA replacement is dead "does not know the love and strength" of the Republican party — whatever that's supposed to mean.
What will happen to people with pre-existing conditions?
The new Republican plan is merely a proposal and House Speaker Paul Ryan has said their healthcare reform is in the "conceptual phase." 
Further, it's unclear if the proposal would gain the Republican support the GOP's last go at replacing the Affordable Care Act failed to get; the idea the White House floated directly contradicts a statement on the House Republicans' website that declared "people should 'never' pay more for health insurance because they're sick."
But, if the White House proposal were to come to fruition, it would allow states to opt out of the ACA's rule that health insurance providers cannot charge people with pre-existing conditions more than those who are healthy — one of the most popular aspects of former President Barack Obama's signature healthcare law.
The White House is also considering allowing states to opt out of requiring insurers to cover "essential benefits" like prescription drugs and maternity care.
Under the proposed rules, healthcare companies would be allowed to charge sick Americans more for plans that may not provide adequate coverage.
According to a recent Politico poll, 71% of Americans support protections for those with pre-existing conditions, and Trump himself had said he would keep those protections in place.