2017 Summer Movies: From 'The Fate of the Furious' to 'Dunkirk' here are the biggest films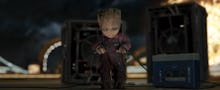 For fans of film, there are two different, but equally important, seasons to look forward to each year: awards season and the summer movie season. And while awards season has come and gone, some of the year's biggest blockbusters are only a few short weeks from dropping. That's right, cinephiles, it's summer time (cue Will Smith). 
Traditionally, the summer movie season has begun the first weekend of May. That weekend, in particular, has been dominated in recent years by the Marvel Cinematic Universe, which since 2008, has released a film in that spot every year except 2009 and 2014. Of course, the comic book movies that did hold those spots were X-Men Origins: Wolverine and The Amazing Spider-Man 2, so Marvel's presence was still felt. 
Lately, the summer movie season has begun earlier and earlier, to the point that we could argue that either Logan or Beauty and the Beast launched it in March. For the sake of this article, though, we are going to start the summer blockbuster season in April, a month that has hosted the debut of films like Captain America: The Winter Soldier, The Jungle Book, Furious 7 and in just days, The Fate of the Furious. And that is our first film to look out for. 
The Fate of the Furious, April 14
Who would have thought in 2001 that The Fast and the Furious, itself a glorified remake of Point Break, would launch one of the most successful film franchises in history? To date, the Fast and the Furious franchise has grossed nearly $4 billion worldwide, with the most recent film, Furious 7, bringing in a staggering $1.5 billion (so much for franchise fatigue). 
The eighth installment in the lucrative franchise, The Fate of the Furious, will be the first film not to star Paul Walker, who tragically died before filming was completed on Furious 7. Whether The Fate of the Furious can be the fifth consecutive film in the franchise to improve on its predecessor's gross is unclear, but based on the early reviews, it looks like it's going to earn a pretty penny at the box office. 
Guardians of the Galaxy Vol. 2, May 5
Arguably the most anticipated film of the summer is Guardians of the Galaxy Vol 2, the sequel to 2014's breakout hit from Marvel. For a rather unknown property, Guardians of the Galaxy went on to gross an incredible $773 million worldwide, off a domestic opening weekend of $94 million. Well, the sequel is likely going to blow that number away. 
While it's still early, initial tracking has Guardians of the Galaxy Vol. 2 putting up Avengers-like numbers. BoxOffice Pro has the film opening to a huge $160 million. 
It is also possible that Guardians of the Galaxy Vol. 2 tops its predecessors 91% on Rotten Tomatoes. In February, the Hollywood Reporter reported the film scored a perfect 100 in its test screening. That's higher than any Marvel film before it. It sounds like Guardians of the Galaxy Vol. 2 may once again have viewers hooked on a feeling. 
Alien: Covenant, May 19
The science-fiction horror genre can be a bit hit or miss. For example, take the recently released Life, which unfortunately had nothing to do with Sony's upcoming Venom film. Life, despite decent reviews, completely misfired at the box office. One reason for the failure, though, may be that it was too similar to the popular Alien franchise. And it may just be that fans of that franchise were saving their money for something better. 
On May 19, Alien: Covenant, the second film in the Alien-prequel series will be released in theaters. Covenant comes five years after Ridley Scott returned to the franchise with 2012's Prometheus, which ultimately set a new franchise record with just over $400 million worldwide. Michael Fassbender will reprise his Prometheus role in Alien: Covenant, and will be joined by newcomers Katherine Waterston, Danny McBride and Billy Crudup, to name a few. 
Pirates of the Caribbean: Dead Men Tell No Tales, May 26
It has been six years since we have seen Captain Jack Sparrow, but the rum-drinking pirate is set to return to theaters on May 26 in Pirates of the Caribbean: Dead Men Tell No Tales. The fifth film in the Pirates of the Caribbean franchise will see Johnny Depp's Jack Sparrow face off against the evil Captain Salazar, played by Academy Award-winner Javier Bardem. 
Despite dwindling critical reception, Pirates of the Caribbean remains one of the most lucrative franchises in film. To date, the four released films have combined for just over $3.7 billion worldwide.
Whether Dead Men Tell No Tales can win back some fans after the disappointing fourth entry in the franchise is uncertain. What's likely, is that Pirates of the Caribbean: Dead Men Tell No Tales will be yet another box office hit for Disney. 
Wonder Woman, June 2
Wonder Woman has been around for 75 years, but on June 2, fans will finally be able to head to theaters to see a solo Wonder Woman film. Despite being arguably the most popular female comic-book hero, Wonder Woman did not make her live-action film debut until 2016's Batman v Superman, in which she was played by Gal Gadot. 
Gadot will be reprising her role in June's Wonder Woman, which will primarily take place during World War I. BoxOffice Pro's early tracking suggests that Wonder Woman could pull in over $80 million domestically over its opening weekend. While this would be considered a low opening weekend for the DC Extended Universe, it is important to note that, unlike Suicide Squad and Batman v Superman, Wonder Woman is not an ensemble film. 
If Wonder Woman does make $80 million over its opening weekend, that would be higher than Marvel's Thor, Captain America: The First Avenger and Ant-Man. It would also be on par with Marvel's latest hit Doctor Strange. 
The Mummy, June 9
By now, you can probably tell that the summer is going to be dominated by franchise films and sequels. And Universal is likely hoping that is indeed the case as they try to launch a new monster universe around the Tom Cruise-starring The Mummy. The trailers seem to indicate that The Mummy will be more of a horror-adventure as compared to the slightly more campy Brendan Fraser film series. 
There is reason to believe that Universal will be able to launch a new franchise around The Mummy. Despite poor reviews for all the previous Brendan Fraser-starring films, each Mummy movie still earned over $400 million worldwide. Now, throw in the international star power of Tom Cruise, and the soon-to-be released reboot could be just the beginning. Plus, the The Mummy looks like it may just be a good bit of fun. 
Transformers: The Last Knight, June 23
Much like the Pirates of the Caribbean franchise, Transformers is about as critic proof as they come. It seems that no matter how bad these movies are, people just want to go out and watch them. And Paramount is no doubt hoping that this remains true. 
The most recent film in the franchise, Transformers: Age of Extinction, earned a horrible 18% on Rotten Tomatoes, but still made plenty of money. Age of Extinction became the second straight film in the franchise to earn over $1 billion worldwide. And it is not a stretch to assume that The Last Knight will keep that streak alive. 
Transformers: The Last Knight will bring back some familiar faces from the first three films including Josh Duhamel, Tyrese Gibson and John Turturro. They will be joined by Mark Wahlberg, who first appeared in Age of Extinction, and Anthony Hopkins, who is making his series debut. 
Despicable Me 3, June 30
Other than the Shrek film series, there is one animated franchise that stands above the rest: Despicable Me. To date, the two Despicable Me films and the Minions spin-off have combined for nearly $1.6 billion worldwide. On June 30, the Minions and Steve Carell's Gru will return in Despicable Me 3, where they will be joined by Dru, who is also voiced by Carell. 
Spider-Man: Homecoming, July 7
One of, if not the most, popular Marvel comic book characters will be returning to theaters for his sixth solo outing in Spider-Man: Homecoming. Homecoming, starring Tom Holland as the titular lead, comes after three hugely successful films starring Toby Maguire, and two less-than stellar reboot installments featuring Andrew Garfield.
Spider-Man: Homecoming is set to explore Peter Parker's life in high school, as he struggles with his desire to follow in the footsteps of the Avengers. Joining the fun will be Robert Downey Jr.'s Tony Stark, with Michael Keaton playing the film's villain, Vulture. 
War for the Planet of the Apes, July 14
In 2011, Fox relaunched the Planet of the Apes franchise with a prequel series that began with Rise of the Planet of the Apes. That film, which explored humanity's role in creating a "planet of apes," was well received by critics, and eventually grossed $484 million worldwide. Three years later, the Matt Reeves-directed Dawn of the Planet of the Apes hit theaters to even more positive reviews, and grossed an outstanding $710 million worldwide. 
The rift between the humans and apes is set to grow even more hostile in War for the Planet of the Apes, which will once again be directed by Matt Reeves. War for the Planet of the Apes will star Andy Serkis as Caesar, with Woody Harrelson playing the film's antagonist.
Dunkirk, July 21
There are only so many directors whose name alone is enough to attract a massive audience to the theater. If you were to hear that Martin Scorsese, James Cameron or Steven Spielberg were getting ready to release a new movie, you would probably be interested in checking it out. Perhaps the same can be said for Quentin Tarantino and maybe even Tim Burton. But one name who definitely deserves to be on that list is Christopher Nolan. 
Nolan has become a household name, largely thanks to his role in revitalizing the Batman franchise in Batman Begins, The Dark Knight, and The Dark Knight Rises. But in addition to his Batman films, Nolan has created some incredible original science fiction films, namely Inception and Interstellar. Now, Nolan will try to make his mark on the period war genre, with his World War II epic, Dunkirk. 
And considering Nolan's last four films have each grossed between $600 million to over $1 billion worldwide, it is quite possible that Dunkirk will unseat Steven Spielberg's Saving Private Ryan as the highest-grossing World War II film ever. 
Mic has ongoing coverage of Movies. Please follow our main Movies hub here.