After Bill O'Reilly's sexual harassment scandal, these advertisers nabbed primetime spots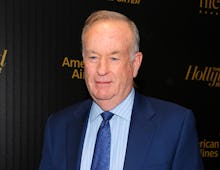 If you watch The O'Reilly Factor and you're looking to switch car insurance, buy a new car or need some pain medicine, you're out of luck. However, if you're in need of a a mattress, a home freeze drier or a vest with beaucoup pockets, then these commercials are for you. 
After news broke that Bill O'Reilly and Fox News paid $13 million to various women to quell sexual harassment complaints, O'Reilly's primetime Fox News show, The O'Reilly Factor, began to hemorrhage big-name advertisers, including Mercedes-Benz, Bayer, Allstate and BMW. 
In place of those advertisers, which began to flee en masse on Tuesday, O'Reilly has gotten a motley crew of names to fill airtime. 
During the first commercial break, O'Reilly advertisers included life insurance loaners Life Credit Company, Wonder Hangers and home freeze drying device of the future Harvest Right. 
During the second break, Rosland Capital, an IRA account backed by the gold standard, Clear Choice Dental Implant Center and Scott eVest, a vest with more pockets than anybody might need, aired. 
Discount department store Stein Mart, mattress chain Mattress Firm and business review site Angie's List comprised the third commercial break. 
The fourth commercial break of the hour brought commercials from SimpliSafe, a home security system, Visiting Angels, a home attendant service, and also Remini Street, an engineering support company. 
Here are the rest of the commercials: 
The Corcoran Group
Vistaprint
Cliffside Malibu, a drug rehab center
Forge of Empires, a strategy game app 
Smart Mouth, mouthwash
Entyvio, a Crohn's disease medicine 
Lumber Liquidators, a hardwood floor retailer 
This isn't the most high-profile list of advertisers O'Reilly has had in the past few months. But, he could always do worse. Just look for when the primetime Fox News show starts hocking the Shamwow.