YouTube TV price, channels and how it compares to other streaming services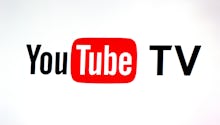 Calling all cord cutters: YouTube entered the streaming TV service Wednesday, joining the likes of Sling and PlayStation Vue. YouTube was founded in 2005, acquired by Google in 2006 and has over 1 billion users around the world. Now, with YouTube TV, it is offering a live TV streaming service with major broadcast and popular cable networks.
Where is YouTube TV available?
The Google-owned YouTube TV is only available in five American cities: New York, Los Angeles, Philadelphia, Chicago and San Francisco. The service will expand to other U.S. markets.
How much does YouTube TV cost?
Users can test out YouTube TV with a free 30-day trial before subscribing for $35 a month. With the membership, there can be up to six accounts with three streams running simultaneously at one time. The app for the streaming TV works on computers, tablets and phones and can be screened to a television device using Google Chromecast.
What kind of content does YouTube TV provide?
The membership has free access to YouTube Red's original series and movies. YouTube TV also offers roughly 40 channels. At launch, live streams of networks (like ABC, CBS, NBC and Fox) and cable channels (USA, FX, MSNBC, Disney Channel and ESPN) are available. Access to Showtime and Fox Soccer Plus can also be attained for an additional monthly charge. YouTube also plans to include channels from AMC Networks like IFC, AMC, BBC America and Sundance TV.
How is YouTube TV different?
What sets YouTube TV apart is its cloud-based DVR with no storage cap. The cloud-based DVR means users can watch their recordings whenever and wherever (in the United States.). No storage limits allows customers to record as much content as they want to watch at a later time. Each recording can be stored for nine months.