Gearbox and G2A: Gearbox kills deal with unethical code reseller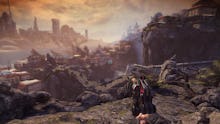 Update: Gearbox has confirmed that they are cutting ties with G2A and are in the process of removing themselves from the distribution deal.
"As there has been no public movement from G2A by the time Bulletstorm: Full Clip Edition launched now on PC, Gearbox Publishing will be doing their part to not directly support a marketplace that did not make the new public commitment to protecting customers and developers requested by Gearbox Publishing," said Gearbox head of publishing Steve Gibson in a statement. "We do not control G2A's marketplace or where they may obtain keys from parties outside of Gearbox Publishing, but we can confirm that today we have begun executing on our extraction process." 
On April 4, when Gearbox announced an exclusive distribution deal with embattled gray market code reseller G2A, it never anticipated being in the crosshairs of one of YouTube's biggest stars. But that's exactly what happened.
Gearbox's remastered Bulletstorm: Full Clip Edition is set for release on April 7, three days after the partnership was announced, and an astonishing number of physical collector's editions were made available for pre-order. Shortly after the announcement was made, YouTube pundit and outspoken G2A critic John Bain — known as TotalBiscuit on YouTube — approached the company to inform them that he would no longer cover Gearbox games on his channel.
Gearbox and G2A: Disreputable and unethical practices
Bain has been critical of G2A and their shady practices for a number of years. However, it wasn't until TinyBuild and G2A went head-to-head in June 2016 that the mainstream gaming community became aware of just how shady the company's practices are.
Between accusations of dealing in stolen goods —TinyBuild approximated $450,000 in lost revenue due to code theft and reselling on G2A — and charging for fraud protection in the form of G2A Shield, G2A has become the mustache-twirling antagonist of every respectable developer's nightmares. 
In light of the firestorm of flack that Gearbox received via Twitter, Reddit and NeoGAF from fans, critics and concerned members of the gaming community, the company had a conversation with Bain about what reformations G2A must make in order to keep the major distribution partnership from being torn up. 
Gearbox gives G2A a chance to realign their business
Gearbox issued four ultimata to the gray market code reseller that must be met in order to keep the agreement intact. 
Within 30 days, G2A must make their G2A Shield customer fraud protection free and available to all users, as well as provide customers who wish to buy or sell legitimate codes "a clear, simple fee-structure that is easy to understand and contains no hidden or obfuscated charges."
Within 90 days, G2A must implement a system that enables "certified developers and publishers to search for and flag for immediate removal, keys that are fraudulent".
And finally, G2A must within 60 days implement a system that flags non-certified developers at the "title, userid, and account payable levels for a fraud flagging process" in order to prevent thieves from flipping codes before they can be flagged.
Gearbox and G2A: The ultimata may not be enough
Bain admits that he's skeptical that G2A will acquiesce to any of the demands made by Gearbox. "I fully expect them not to," he wrote. "Either way, it's a win. G2A either cleans up its act or loses its first AAA publishing partnership in a very public fashion, fully revealing that they have no desire at all to change their ways."
While it's laudable that Gearbox chose to draw a line in the sand in regard to G2A's unethical business practices, it's astounding that due diligence was somehow missed during negotiations. Since the TinyBuild controversy in 2016 — and the feud during GDC in March — it would have been hard to miss G2A's dirty hands, even if they've been hiding them behind their backs a little better as of late.
Wariness aside, Gearbox's very public acknowledgment of just how many problems G2A has created within the industry is at least a step toward getting G2A to shape up or ship out. Like Bain, I'm skeptical that this will change anything. But if nothing else, at least this will be an opportunity to see whether G2A puts aside its mustache-twirling villainy or if they will continue to worship profits, instead.