NBA 2K17' Patch 12 notes for PS4 and Xbox One: Here's what's changing in the latest update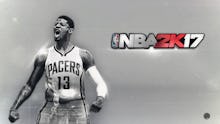 2K Sports released Patch 12 for NBA 2K17 on PS4 and Xbox One on Friday. Server issues have been the subject of a recent uproar, though it appears those problems have been mostly resolved. 
Patch 12 deals strictly with gameplay, and per NBA 2K's Facebook page, the changes are based on feedback from the community.
Here are the patch notes:
Improvements to double team logic for more appropriate rotations and to prevent help defenders from leaving their assignments.Enhanced several dribble size-up combos to make them more responsive when chaining moves together.Improved logic for off-ball collisions to prevent excessive bumping, resulting in a smoother offensive flow.Removed select dribbler collision reactions that would slow down the ball handler when contact was made from behind.Offensive AI enhancements for better decision making when countering double teams.Fixed an issue that would allow you to travel if rapidly chaining together certain rhythm dribble animations.Fixed an issue that was preventing some players from signing a 10-day contract in MyGM/MyLEAGUE.
The improvements to double-team logic should be especially helpful when attempting to key on superstars. Most of the changes are being implemented in an effort to combat exploits used in online play.
Gamers will generally use every edge they can to gain an advantage. Sometimes those tactics pervert the purity of the sport the game is designed to emulate.
Because of that, it's good to see updates of this magnitude taking place six months after the game was released. 
If you're wanting to test out these new changes to gameplay, you'll probably need another pastime while you wait for the patch to upload.
Patch 12 is a massive 7.6 GB. Depending on your internet connection, it could take hours to complete. Let's hope it's worth the wait.
More sports gaming news and updates
Are you a sports gamer? Check out more content from Mic, including tips for leveling up your NBA 2K17 MyPlayer, playing quarterback in Madden 17, our review of MLB The Show 17 and the classic Nintendo sports games we want to see on the Switch.