US accuses Google of "extreme" gender discrimination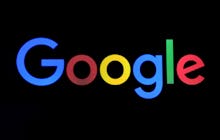 The United States Department of Labor has received "compelling evidence of very significant discrimination against women" at Google, the Guardian reported.
"The government's analysis at this point indicates that discrimination against women in Google is quite extreme, even in this industry," Janet Herold, regional solicitor for the Labor department, told the publication Friday.
Google, a federal contractor, is being accused of paying women significantly less than men — an allegation the company denied.
"Every year, we do a comprehensive and robust analysis of pay across genders, and we have found no gender pay gap," a spokesperson for Google said in a statement. "Other than making an unfounded statement, which we heard for the first time in court, the DoL hasn't provided any data or shared its methodology."
The company had recently touted having closed its gender and race pay gaps in a tweet on Equal Pay Day.
"Let's make every day #EqualPayDay," Google tweeted. "All employers can take steps to eliminate the gender and race pay gaps, today."
The accusation came during a hearing — which is part of a lawsuit the Labor department filed against the tech giant in January — to access company records related to the equal-opportunity laws required of federal contractors, according to the Atlantic. The DoL's lawsuit alleges Google did not comply with the data request, which the company has argued was too broad and would have meant handing over confidential employee information.
The government's investigation into the company revealed its "systemic" discriminatory pay gap, the Guardian reports.
"We found systemic compensation disparities against women pretty much across the entire workforce," Janette Wipper, a regional director in the Labor department, testified in a San Francisco court on Friday.
A DoL administrative-law judge recently ruled that Google did not have to provide pay information for the government audit in what was seen as a win for the Silicon Valley company, according to the Atlantic. But the government will continue to fight the case, with Wipper arguing on Friday that accessing company data will allow the DoL to comprehensively investigate the alleged gender discrimination. 
The department is requesting Google's federal contracts to be terminated if the company does not hand over the documents.
Women made up 31% of Google's workforce in 2015, according to Reuters.