iPhone 8 Release Date Update: Could Apple's 2017 device be delayed?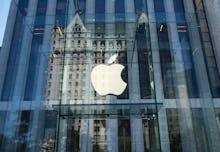 When will the iPhone 8 come out? Maybe later than we thought, according to new reports. 
Apple's flagship device releasing on the 10-year anniversary of the original iPhone is rumored to be facing delays, reports CNBC. Often called the iPhone 8 — though iPhone X and iPhone Edition are also names being thrown into the mix — the high-end device was first said to launch in September, around when Apple usually unveils its newest devices.
But more recent reports suggested something different: The iPhone 7s and iPhone 7s Plus may release in the fall and the iPhone 8 a few weeks later. Now, according to DigiTimes, citing Chinese language Economic Daily News, the iPhone 8 may not unveil until October or November.
iPhone 8 release date update: Technical issues may be causing a delay
One reason for the delay is "technical issues related to the lamination process of curved OLED panels." The iPhone 8 is believed to be a 5.8-inch handset with an edge-to-edge bezel-less OLED display similar to the recently released Samsung Galaxy S8.
Another reason cited by Economic Daily News is Apple's intention to include a 3-D sensing system to support augmented-reality technology — or "some form of facial/gesture recognition."
"First off, our smartphone contact believes the 3-D sensing technology and OLED displays will only be offered with the 5.8-inch iPhone 8," Brian White, a Drexel Hamilton analyst, told CNBC. "However, our contact strongly believes the 5.8-inch iPhone will be delayed by several weeks due to challenges around the 3-D sensing technology but still in time for the December holidays." So if you're counting on scoring the new phone for Christmas, you're in luck.
Forbes is also reporting the public sale of the iPhone 8 — which is said to cost around $1,000 — will be pushed back to the end of November 2017. That said, CNBC notes that Economic Daily News has been wrong before, and it is entirely possible that Apple is on track with its timeline for the handset.