The 'Smash Bros.' Nintendo Switch port should take a few lessons from this Kickstarter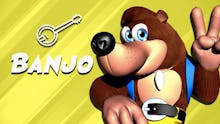 It may be a while before Super Smash Bros. 4 on Nintendo Switch comes our way; Nintendo fans can look forward to a Direct live announcement on April 12 and news out of E3 2017. Despite these two opportunities, we may not see Smash Bros. 4 come to the Switch for a while. Those hoping to play the latest, greatest Smash can still do so on Wii U and 3DS, but Kickstarter is bringing us another option.
Smash Bros. Nintendo Switch port: How to bide your time with Smash Overload
The crowdfunded effort Smash Overload is a reimagining of Nintendo's famed Smash Bros. series. Instead of trying to keep up with the new 1080p versions of Smash, this fan-made version features N64 graphics. 
In addition to the 12 characters that came with the original Super Smash Bros, players can find new fighters thrown in. Video game mascots like Rayman, Conker and Goemon are tossed into the already diverse roster. Even Banjo is thrown into the mix — interestingly without his counterpart, Kazooie.
As of Monday afternoon, Smash Overload has a ways to go, having raised just over $7 of its $10,705 goal. According to the Kickstarter, Overload will be playable on the N64 system, presumably via cartridge. Though, if the campaign is successful, we'll see what Nintendo has to say about all that.
Check out the full trailer below:
More Nintendo news and coverage
Looking for more Nintendo Switch news? Check out how blind gamers are using the Nintendo Switch. Nintendo's left Joy-Con issue turns out to be a hardware problem — find out how to solve it. Find out how to buy a console amidst the recent restock. Learn why the Switch cartridges taste so bad. Check out our comparison photos sizing up the Switch to the Wii U GamePad (part one and part two), or find out how to make use of ethernet without the dock and the best way to get alerts when new stock arrives.