San Bernardino School Shooting: 2 adults reported dead at North Park Elementary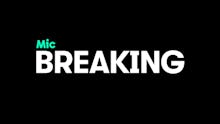 Multiple people have been shot at North Park Elementary school in San Bernardino, California — according to ABC News, two adults have died. The school remains on lockdown.
In a series of tweets, San Bernardino Police chief Jarrod Burguan said two injured victims have been taken to the hospital, and that North Park Elementary students were transported to Cajon High School. Burguan later corrected that statement, noting that students had been taken to California State University, San Bernardino and that parents should go to Cajon. According to the Los Angeles Times, school officials would confirm parents' identities and send them on to Cal State to pick up their kids.
Burguan wrote that police believed the suspect was "down" and that there is "no further threat."
"We believe this to be a murder suicide," Burguan wrote in a tweet.
In an email from the school district to staff, obtained by the Los Angeles Times, officials wrote that the incident "is believed to be a case of domestic violence." 
In December 2015, Syed Rizwan Farook and Tashfeen Malik opened fire in the San Bernardino Inland Regional Center, killing 14 people and injuring 21 more. Both Farook and Malik were killed in a subsequent shootout with the police, and the FBI treated the incident as an act of terrorism in its investigation. No motive for Monday's shooting has surfaced at time of writing.
According to Everytown for Gun Safety, an organization launched in the wake of 2012's shooting at Sandy Hook Elementary School that lobbies for gun control, the United States has seen over 200 school shootings since 2013. 
Monday, April 10, 4:23 p.m.: This story has been updated.