Here's why Netflix's adaptation of 'The Haunting of Hill House' could be good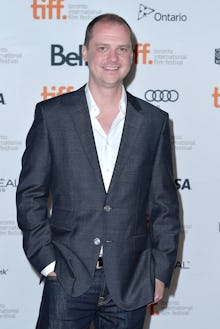 In case anyone is feeling like their horror fix isn't quite being fulfilled by American Horror Story lately, here's some good news. Horror director Mike Flanagan is teaming up with Netflix to deliver 10 episodes based on Shirley Jackson's 1959 classic, The Haunting of Hill House. If you're going, "Hmm, where have I heard that title before?" you're either a classic horror novel aficionado, or you're familiar with the offbeat 1999 adaptation titled The Haunting.
The original story by Jackson is about five ghost enthusiasts who set off to explore an 80-year-old mansion that's said to be haunted. Naturally, terror ensues.
The book was first adapted into a movie in 1963 and landed an impressive 86% score on Rotten Tomatoes. The 1999 version, which starred some of Hollywood's finest, including Catherine Zeta-Jones, Owen Wilson and Liam Neeson, didn't quite make it past B-level horror films. It scored 17% on Rotten Tomatoes, and the critics ripped into it.
"So breathtakingly bad, so unintentionally funny that it could take on the status of a camp classic," the Mercury News' Charlie McCollum wrote, according to Rotten Tomatoes. 
But that is exactly why it might have legs as a Netflix series. 
Neither film version really made a lasting impression. The 1963 adaption, while scary, lacked character complexity, and the 1999 adaption was equally as bad — though what it lacked in substance it made up for in creepy CGI baby angels statues.
And while it might seem like two mediocre film adaptions wouldn't equal a great TV series, they've actually served as a sort of "what not to do" roadmap for Flanagan. With movies like Hush, Before I Wake, and Ouija: Origin of Evil under his belt already, he's got an eye for this genre, but having hints as to what didn't quite work is always helpful.
According to Deadline, Flanagan was tapped to write, direct and produce the adaptation alongside his producing partner, Trevor Macy. The fact that Steven Spielberg's Amblin TV and Paramount TV will also be on the project, and that Netflix picked up all 10 episodes right off the bat, bodes well for the series' future. 
Little is known about what shape the new series adaptation will take, apart from the fact that it will be set in present day (cue the modern ghost-hunting gadgetry). Let's hope Flanagan learns from the not-so-deep roots of his adaptation's predecessors and takes Haunting of Hill House in an entirely new direction.
Mic has ongoing Netflix coverage. Please follow our main Netflix hub here.