Windows 10 Creators Update: How to get it and what it changes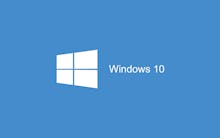 The Windows 10 Creators Update is the fourth stable build of Windows 10 to release since the OS made its debut in July 2015. In contrast to the smaller security and feature updates Windows 10 receives on a regular basis, the Creators Update (known internally as version 1703) will bring a significant amount of changes. As its name suggests, the Windows 10 Creators Update brings improvements and new features that help with content creation and gaming, with an emphasis on virtual and augmented reality compatibility.
Below we'll tell you how to get the Windows 10 Creators Update right now. We'll also cover some of the big new features that will make gamers and VR enthusiasts happy.
Windows 10 Creators Update: How to get it now
Microsoft will be rolling out the Windows 10 Creators Update over the next few months using Windows Update, but if you're a PC enthusiast, you probably want to get your hands on it as soon as possible. According to How-to-Geek, you can upgrade to the Creator's Update manually by using a tool Microsoft provides.
The Update Assistant tool is available via the Windows 10 website. Once you've downloaded the tool, you just have to execute it, and you'll be prompted to update to the latest version of Windows 10. If you're on Microsoft's latest big Windows update, Windows 10 Anniversary Edition, the tool will tell you that you're on version 14393. You'll know you're ready to download the Creators Edition when the Update Assistant says the latest version is 15063.
Once you've begun the upgrade process, it's a lot like installing Windows for the first time, except when the update is complete all your files, folders, programs and settings will remain the same.
Windows 10 Creators Update: What does it change?
The biggest feature Windows 10 Creators Update brings for gamers is Game Mode. However, Game Mode isn't a huge deal for those with high-end PCs. Instead of any actual performance increase across the board, the new mode is designed to make performance more consistent according to PC World. So if you have a lower-end system, Game Mode will help free up system resources like CPU, GPU and memory to allow games to run better. For gamers with plenty of power to spare though, you're unlikely to see much improvement. Streaming to the Microsoft-owned service Beam is also now natively enabled.
MSPaint also gets a new companion in Paint 3D. In Paint 3D you can create 3D objects and scenes that can then be viewed in VR headsets. With the new program, you can zoom in and out, place objects at different depths, and adjust size, color and transparency. Paint 3D might not be a big attraction for many users just yet, but as more and more virtual and augmented reality headsets hit the market, easy-to-use tools like this will be in demand.
The Creator's Update also comes with a ton of smaller tweaks and updates. The Microsoft Edge browser gets tab previews and Flash disabled by default. You can now place start menu tiles into folders and hide the Apps list. Windows Defender gets an upgrade with the introduction of the Windows Defender Security Center. There is now a f.lux-like feature built directly into Windows 10 called Night Light that lowers the amount of blue light emitted from the PC monitor to help sleep. There have also been updates to Windows privacy settings to make what data Microsoft is collecting more transparent.
More gaming news and updates
Check out the latest from Mic, including our deep dive into how female Overwatch players are dealing with online harassment, a cool making-of video for Legend of Zelda: Breath of the Wild and an article about what a Bechdel test for gaming might look like.