'Overwatch' Patch Notes: Update 2.09 brings new Uprising event, Lúcio buffs and more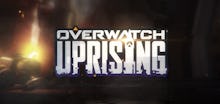 By far the biggest thing to know about Overwatch update 2.09 is the new Omnic crisis-themed event, Uprising, which ushers in a new game mode where players face off against waves of hostile robots. A leak of the event trailer's French version led us to believe the event would be called "Insurrection," but that is not the case. (To see all the cool new skins, emotes and victory poses for the Uprising event, click here.)
In addition to the Uprising event, the patch introduces other major updates you should keep an eye on, like buffs to Lúcio, some tweaks to competitive play rules and, as always, lots and lots of bug fixes.
Overwatch patch notes: Update 2.09 adds new Uprising event and more
Here are the full patch notes for Overwatch update 2.09:
PATCH HIGHLIGHTS:
More Overwatch news and updates
For more on Overwatch, check out the rest of what Mic has to offer. Here is a full explanation of the different types of health in Overwatch, the latest rumor of a Terry Crews-voiced Overwatch character, an update on that Mei ice wall exploit, a hilarious video of a play of the game involving the jump pad on Oasis, a roundup of the best Overwatch plays of the week, our definitive ranking of every Overwatch hero and a giant Overwatch FAQ for beginners.