PlayStation 5 Release Date Rumors: Don't expect a new Sony console any time soon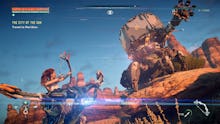 With Microsoft set to release a more powerful Xbox One, still known as Project Scorpio, later this year, you might wonder what Sony's plans are to keep PlayStation in line with the competition. It's also been almost four years since both consoles launched, so according to the way things used to be, we should be hearing about substantial new hardware by now. 
Emphasis on "the way things used to be."
PS5 release date: Despite rumors, don't expect a PlayStation 5 any time soon
Sony hasn't said a word about a possible successor to the wildly successful PS4, but that hasn't stopped analysts from talking about it.
Additional speculation centers around the need for native 4K rendering and out-of-the-box VR support. The PS4 most people own still doesn't do the former at all, and the latter is only possible with a $400 accessory. The PS4 Pro brings 4K support, but by virtue of needing to work with every PS4 game, it's more of an upgrade than a brand new console.
But the same can be said of Project Scorpio. When it was announced last year, Microsoft promised all future Xbox One games will work on all versions of the Xbox One. That means Project Scorpio, by definition, is not an entirely new console either, no matter how many teraflops it has.
Until the PlayStation 3 and Xbox 360, successful game consoles had lifespans of around five years; those two consoles lasted seven and eight years, respectively. Now their successors are getting incremental upgrades after a few years, similar to the release schedules of new phones, which seems like it will be the new normal in the world of video games. 
More gaming news and updates
Check out the latest from Mic, including our deep dive into how female Overwatch players are dealing with online harassment, a cool making-of video for Legend of Zelda: Breath of the Wild and an article about what a Bechdel test for gaming might look like.