iPhone 8 concept videos you need to see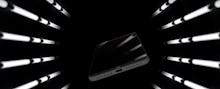 As the iPhone 8 launch date continues to move further away, and rumors continue swirling about what features the device will and will not have, fans can turn to concept videos to better visualize what the next-gen device will be like.
A new concept video from YouTube channel DBS Designing shows what the iPhone 8 could look like. But, as BGR reported, there are some limitations to this video, as it suggests the device will be waterproof, will be a 5.5-inch device and have a 24-megapixel rear camera. (The iPhone 8 is rumored to be a 5.8-inch handset with an edge-to-edge bezel-less OLED display similar to the recently released Samsung Galaxy S8.)
Designer Martin Hajek also created an iPhone 8 concept for German site Computer Bild, CNET reported. This design has a retro vibe, reminiscent of the earlier iPhone models.
Earlier this year, an iPhone 8 concept video featured an iOS 11 mockup as well on the on the ConceptsiPhone YouTube channel. The speculative concept video showed transparent notifications and a brand new location for the Touch ID button.
One of the earliest concept videos came last year from designers Alexander Lehnert, Ran Avni and Jens Kreuter. Their concept videos featured specs that were rumored at the time: all-glass body, a 4K-resolution camera and wireless charging.
Below are the three aforementioned concept videos: