Charlie Murphy Dead: What we know about the comedian's death at 57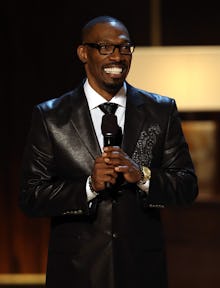 Eddie Murphy's older brother, Charlie Murphy, has died at the age of 57, TMZ reported. According to Murphy's manager, the popular comedian had been undergoing chemotherapy for leukemia, but ultimately died from the disease Wednesday morning in a New York City hospital.
In addition to his work as a stand-up comedian, Charlie Murphy is probably best known for his role in Comedy Central's Chappelle's Show. Murphy, who also wrote for the series, served as host for Chappelle's Show when Comedy Central decided to air a series of "lost episodes" in 2006. 
More recently, Murphy could be seen on television series such as Power and Black Jesus. Celebrities and fans have taken to Twitter to show their respect for the comedian, who will surely be missed.