Cleveland Shooter: Police hunt man who allegedly shared stranger's killing on Facebook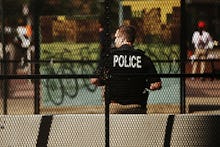 Police in Cleveland are searching for Steve Stephens, who is suspected of broadcasting the killing of an elderly man on Facebook, WRC reported. 
A video titled "Easter Day slaughter" posted to Stephens' Facebook page under the username Stevie Steve showed the man asking an elderly man on the sidewalk a question, then shooting him dead. The video was posted around 2 p.m. Eastern and has since been taken down.
Authorities have since identified the victim as 74-year-old Robert Goodwin, according to CNN. Goodwin's family gave a tearful interview to local media on Sunday.
According to NBC, in the comments section of the video, Stephens posted that he had killed 15 other people, though say they are not currently aware of any other victims.
WOIO reporter Lacey Crisp tweeted that the Stephens' Facebook page has since been deactivated.
In both the video and other posts, according to Cleveland.com, Stephens said the killings were because of "Joy Lane."
Stephens' current location is not known. He was wearing a dark-striped polo shirt at the time of the shooting. Sgt. Jennifer Ciaccia told Cleveland.com that Stephens is "driving a white or cream-colored SUV and is considered armed and dangerous." 
Stephens is 6 feet, 1 inch, black, has a full beard and weighs approximately 240 pounds.
8:47 a.m. Eastern: This article has been updated.