Netflix's new murder mystery and Kendrick Lamar's album: Breaking down the loudest hype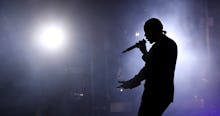 Any time an anticipated movie, TV show, album or other artistic product drops, one inevitable question lingers in the air: Does it live up to the hype? In our new weekly Hype Tracker column, the Hype staff will take a closer look at four pieces of pop culture from the past week. We'll break down how well each stacks up compared to expectations. This week, we're looking at how 'Girls' ends and Netflix's new murder-mystery begins, plus taking a listen to Kendrick Lamar's latest and wondering where the 'Fast and the Furious' franchise will go next.
Netflix lands a new murder-mystery
Netflix subscribers who became enthralled by Making A Murderer will want to mark their calendars for May 19. While we're still waiting for a second season of Steven Avery's case study, the subscription service is releasing a new murder-mystery series.
The Keepers is a seven-part docuseries about a Baltimore nun and high school Catholic teacher named Sister Catherine Cesnik. Sister Catherine was 26 years old when she disappeared in 1969. Her body was discovered two months later.
It's a chilling subject, but Netflix has proven to be able to handle such sensitive topics with Making a Murderer and Amanda Knox. It will certainly be interesting to see how they handle the story of Sister Catherine, and if justice will be served 48 years after her death. 
Did it live up to the hype? Well, the show hasn't aired yet, but I'm pretty hyped about the upcoming release. It's a story that hasn't been in mainstream media, and has potential to fill the murder-mystery void in your life. —Amanda Buckle
Girls airs a fitting finale
The penultimate episode of Girls, titled "The Goodbye Tour," felt more like a proper series finale. The show let fans say farewell to all of the characters and gave us just a glimpse at Hannah's new life in upstate New York. The series finale, "Latching," felt more like a mini-story about how Hannah hadn't grown up quite yet. Instead of showing us the baby's delivery and wrapping things up with a contrived happy ending, Girls ended with a dose of reality. 
Did it live up to the hype? Girls certainly stayed true to itself, but as a fan, it wasn't my cup of tea. —Jordan Appugliesi
The fate of The Fate of The Furious 
The Fast and the Furious franchise is even more indestructible than a Russian submarine — which, yes, Dom and the rest of the Fast Family destroyed in the eighth installment in the franchise, The Fate of the Furious. But seriously, these movies show no sign of hitting the brakes: Fate just broke The Force Awakens' record for highest-grossing worldwide opening.
The formula for these films is pretty simple. What started in 2001 as a Point Break ripoff with street racing has turned into an international phenomenon because they keep raising the stakes. Preventing World War 3 by blowing up a submarine might not seem like a huge stretch compared to Fast Five (when they stole millions from a Brazilian drug lord and literally drove away with a vault of cash), but remember, the franchise started with Dom and his crew stealing electronics from a semi. So yeah, things have changed.
Fate of the Furious is exactly what it should be: Mindless fun, hilarious one-liners and one monologue too many about the importance of family. Side note: You can probably be sent to the hospital playing a Fast and Furious drinking game, where you drink every time someone in the films talks about — or just says — family.
Where does The Fast and the Furious go from here? They just stopped a worldwide catastrophe from Charlize Theron and her dreads, so there's only one logical destination for the next film: Space, the final frontier. 
Did it live up to the hype? Yes, #FamilyAndCoronasForever. —Miles Surrey
Damn, Kendrick Lamar
The entire music world was tuned in to Kendrick Lamar's channels Friday to see exactly what kind of heat hip-hop's savior, villain and redeemer had managed to capture with Damn. Friday's commute was magical, being on the subway and seeing just every young person's phone arrayed with the cover's red letters across the top: "DAMN."
Lamar stole the word out of his audience's mouth.
The 14-track album is one of the most emotionally and sonically varied in Lamar's growing catalog, delivering confrontational lyrical assaults, reverent love songs and anxiety-ridden spirituals over an array of black musical genres; it's breathtaking. Lamar's rhymes are surgically precise, the labors of a true scholar of this game. His beats are exuberant, brimming with fresh nuances and subtleties. It may cement Lamar as one of the most consistently compelling and groundbreaking emcees hip-hop has ever seen. Not even Nas and Tupac had album runs that were this long and fruitful. And yet the world already wants more.
Many expected Lamar to release a sequel Sunday, either "God." to create God. Damn. or "Nation." for Damn. Nation. The avarice of that expectation feels sharper with each passing Monday hour. Lamar sweat and wept over this deeply self-referential work and some ogle the next big thing. Look to Future or Drake if you're looking for snackable hip-hop. Lamar is not that artist. 
Did it live up to the hype? As the follow up to Lamar's To Pimp a Butterfly, there was a lot of hype leading up to the release of Damn. It's definitely a different sound, but Lamar doesn't disappoint. —Tom Barnes