'Pokémon Go' Dunsparce Rarity: Previously unseen Pokémon location not region-locked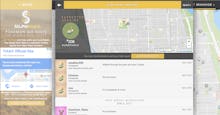 If you're committed to filling out your Pokédex in Pokémon Go, nothing is more frustrating than finding out that certain Pokémon are region-locked, necessitating a trip overseas to find where they spawn. Until recently, many fans in North America believed they would never catch the unassuming land snake Pokémon Dunsparce.
Find out why that's no longer the case below.
Pokémon Go Dunsparce: Rare Pokémon assumed to be region-locked to Australia
In spite of the fact that Australia's region-locked Pokémon appears to be the kangaroo-like Kangaskhan, for a while there was speculation that Dunsparce might be a Gen 2 regional Pokémon, like Heracross and Corsola are. This isn't surprising, since even outlets like iDigitalTimes were reporting it as a regional Pokémon.
However, as little as two months ago, posters on the Silph Road reported that the sleepy little superstar was spawning (and being caught) in North America. Some posters asked how rare Dunsparce is now that it's confirmed as spawning, so there's still a chance it might be extremely rare in your area.
But the good news is that at least you can catch it. It's not great for battling or defending, but it's one less Pokémon you have to worry about being unavailable in North America if you're looking to fill out that Pokédex. As always, if you're looking for one, you can use the Silph Road's Global Nest Atlas to see if there's one spawning in your area. Maybe you'll even be lucky enough to get a Dunsparce egg from a Pokéstop.
So what are you waiting for? Go catch yourself a Dunsparce just because you can. 
More Pokémon Go guides, tips and tricks
Be sure to check out Mic's guides on how to get stardust, how to determine how long it will take you to reach level 40, the kind of Pokémon you get from 10-kilometer eggs, how to create new PokéStops, how to maximize your chances of catching Pokémon and how PokéStops distribute Pokémon eggs. Also check out how to catch Gen 2 baby Pokémon, our analysis of post-balance update Chansey and Rhydon and everything you need to know about finding the long-awaited Pokémon Ditto.