Nintendo Switch System Update: Version 2.2.0 patch notes are maddeningly vague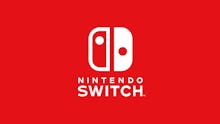 Come on, Nintendo. At some point, you're going to have to start writing real patch notes. The last two updates to The Legend of Zelda: Breath of the Wild were accompanied by the most boilerplate, say-nothing patch notes of all time — and it seems Nintendo will take the same approach with updates to the Switch itself.
Nintendo Switch version 2.2.0 brings "general system stability improvements"
If you've turned on your Switch over the past few days, you've probably been prompted to download a system update. It's an incredibly quick download, meaning there isn't much to it. Nintendo hasn't offered much in the way of clarification on its website, either: Version 2.2.0 brings "general system stability improvements to enhance the user's experience."
What we'd actually like to know: Does the patch update make the console connect to Wi-Fi more consistently? Does it speed up menu-loading times? Does it give you any real reason to add people to your friends list? Does it further alleviate the left Joy-Con issue? We have no idea.
In all fairness, it's pretty standard for minor updates to come with nondescript patch notes, but it'd be nice for just a bit more specificity. 
People want to know when their new console will be improved. Unfortunately, we won't find out just yet.
Check out more Nintendo Switch news and coverage
Looking for more Nintendo Switch news? Learn why the Switch cartridges taste so bad and how blind gamers are joining in on the Switch fun. Check out our comparison photos sizing up the Switch to the Wii U GamePad (part one and part two), find out how to make use of ethernet without the dock and the best way to get alerts when new stock arrives.