Blizzard Releases 'StarCraft' for Free: Classic RTS also gets update 1.18 patch notes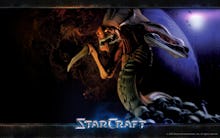 Blizzard Entertainment has something for fans both new and old, it seems. The video game developer dropped a new PvE-friendly Overwatch Uprising event on April 11 and, most recently, announced an upcoming remastering of the classic RTS StarCraft. But if you don't want to wait for the remaster, we've got great news: For the first time in more than eight years, Blizzard has patched the original StarCraft  and released it for free.
StarCraft patch notes: New 1.18 patch adds windowed mode, observer mode and bug fixes
Blizzard senior producer Pete Stilwell took to Battle.net's StarCraft forums on Tuesday to announce a new patch was dropping at 5 p.m. Eastern. The StarCraft site was later updated to officially announce the patch.
You can get the full patch notes at either of the above links, but here are some of our favorite fixes: The patch added both windowed full-screen and windowed mode, which you can switch between using Alt+Enter. Additionally, there's now an observer mode for when you don't feel like playing, the ability to see your opponent's info when you join a lobby, the capacity to autosave replays and UI improvements for Battle.net.
The patch also fixed a few bugs that have been plaguing the game for years:
Fixed palette issues to correct rainbow water, 80s Kerrigan face in the loading screen and other graphic glitches.Fixed problems with LAN game discovery.Fixed IME support and other text artifacts in Battle.net menus.LAN and Legacy Battle.net fixes.
Blizzard releases StarCraft for free: Download a new version of StarCraft right now on Blizzard's website
A new patch for a game released in 1998 won't do you much good if you no longer have StarCraft on your computer or access to your CDs. To go along with the new patch, Blizzard released StarCraft as a free download. You can get the Windows version here and the Mac version here.
Sure, it won't have the pep of the remastered edition, but it's a great way to revisit the classic space warfare RTS. Just try not to think about how the original StarCraft is now 19 years old — or picture all of those really grainy cutscenes.
More gaming news and updates
Check out the latest from Mic, including our deep dive into how female Overwatch players are dealing with online harassment, an article about a fan movement advocating for more same-sex romance options in Mass Effect, a cool making-of video for Legend of Zelda: Breath of the Wild and an article about what a Bechdel test for gaming might look like.