25 of the biggest movie releases still to come in 2017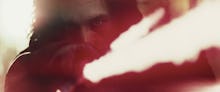 2017 is shaping up to be quite the cinematic delight. May will see movies like Alien: Covenant, the sequel to Prometheus, and another Pirates of the Caribbean, while the summer holds even more highly anticipated sequels, remakes and originals, like Spider-Man: Homecoming, The Mummy and Wonder Woman. Look beyond summer, however, and it becomes clear that the lineup for 2017 doesn't just include edge-of-your seat thrillers and action movies, but some truly gripping dramas like Dunkirk, The Dark Tower and, of course, Star Wars: The Last Jedi.
For those looking to keep track of all the biggest movies still to come in 2017, this is your one-stop-shop.
Traveling to the fringes of the galaxy to colonize a new world may sound like the ultimate couples' vacation, but for the crew of the colony ship Covenant, their dreams of paradise are about to turn into a living nightmare. While the first leg of their spacebound journey is smooth enough, upon landing on the presumably unoccupied planet, they quickly discover they are not alone.
This remake of the classic '90s series of the same name is a cinematic sea of talent — like Dwayne "The Rock" Johnson, Alexandra Daddario and Zach Efron. Even original Baywatch star Pamela Anderson returns to the series, though it's unclear how extensive her role will be.
While these lifeguards are only tasked with keeping swimmers safe, they ultimately find themselves in deep water after discovering a criminal plot that could jeopardize the safety of the entire bay.
Captain Jack Sparrow returns yet again in the newest addition to the Pirates of the Caribbean franchise. He's sailed the seven seas, captained the Black Pearl and bested fierce opponents like Davey Jones. In Pirates of the Caribbean: Dead Men Tell No Tales, the infamous pirate must now face his most dangerous adversary yet: Captain Salazar. 
In Batman v. Superman: Dawn of Justice, Wonder Woman lent a hand to the two caped superheroes as the they battled Lex Luthor's monstrous creation. But in an earlier time period she was Diana, princess of the Amazons. Wonder Woman provides an origin story for the famed warrior and offers a glimpse into her home world, how she unlocked her powers and how she defended Earth.
George and Harold can't stand their principal, so they come up with the perfect plan: Hypnotize him. Of course, it doesn't quite go as planned, and the grownup principle turns into Captain Underpants — an underwear-wearing superhero with no real powers, except maybe to annoy George and Harold. Now the kids just have to figure out to fix the problem they've created.
A remake of the classic 1999 movie of the same name, The Mummy follows Nick Morton, played by Tom Cruise, and Jenny Halsey, played by Annabelle Wallis, as they confront the terrifying, undead force known as Ahmanet. This mummy has been slumbering beneath the sand for a millennium; now she's resurrected to exact her vengeance on all of humanity. 
Lightning McQueen has had his share of victories, but he's been around the track more than a few times. He's getting a little older and a little slower. In the third installment in the Cars franchise, Lightning must race against Sterling — a much younger and faster car — and prove to the world that he's still the best racer to ever hit the pavement.
Five best friends from college reunite for one more wild night, and what better way to celebrate than a bachelorette party? But things go horribly wrong for the girls after a male stripper ends up dead in a Miami beach house. Naturally, they try to cover it up.
Tupac Shakur was one of the most accomplished rappers of all time, but his killing in 1996 ended his life and career far too soon. All Eyez One Me tells his story like it's never be told before.
Earth is under siege by Transformers. The two species — humans and robots — are at war, and, with Optimus Prime gone, all hope seems to be lost. But when Optimus returns, he's not there to help — he's there to get an ancient artifact that might help save his own world.
In the third installment of the Despicable Me franchise, Gru and his twin brother Dru embark on one last heist that will be bigger, better and more dangerous than any other heist before it.
Peter Parker is back in action in his first standalone movie since being introduced in Captain America: Civil War. Still just a teenager, the Amazing Spider-Man wants to prove to Tony Stark he has the chops to be an Avenger. When the Vulture enters the scene, Spider-Man finally has his chance to prove his worth. 
It's a battle that's been brewing for years, and now, humans and apes are on the opposite sides of an all-out war to be the dominant species on Earth. Caesar did start this war, but he's going to everything he can to finish it.
A World War II epic written and directed by Christopher Nolan, Dunkirk follows Allied soldiers who are stranded on the beaches and harbor of Dunkirk. The Belgium, British, Canadian and French soldiers are surrounded by the Germans, and the only way to survive is to fight for their lives.
Valerian and Laureline are two special agents in charge of keeping order among the various human colonies scattered across the cosmos. When the pair are tasked with a mission to Alpha, a massive city floating in space, they must work to stop a terrifying force that threatens not just their mission, but the entire universe. 
Based on the best-selling book series by Stephen King, The Dark Tower follows the Gunslinger as he pursues the Man in Black across the desert. The six-shooter and sorcery tale will star Golden Globe winner Idris Elba as the Gunslinger, with the nefarious role of the Man in Black going to Oscar-winning actor Matthew McConaughey.
17. It, Sept. 8 
Another remake based on a best-selling novel by Stephen King, It is set to scare audiences across the country on Sept. 8. Derry is a quaint little town with a big secret: An evil, child-snatching clown lurks in the dark places. Just remember, they all float down here, and if you watch It, you'll float too.
Kingsman: The Secret Service proved it could be a kickass spy movie without taking itself too seriously, but its sequel, Kingsman: The Golden Circle seems to be taking a much darker tone. When a missile destroys their headquarters, Eggsy and the few surviving Kingsmen must work together with U.S. spies to reclaim the world from the clutches of an evil entity. 
With a star-studded cast that includes Taron Egerton, Channing Tatum, Halle Berry, Pedro Pascal, Julianne Moore, Jeff Bridges and Colin Firth, the action is sure to be even more intense than it was the first time around.
From executive producer Ridley Scott comes the much-anticipated sequel to the 1982 classic Blade Runner. The storyline of Blade Runner 2049 takes place three decades after the original movie and follows K, an LAPD police officer played by Ryan Gosling, who discovers a secret that threatens the very fabric of society itself. K sets out to find retired blade runner Rick Deckard, played by Harrison Ford, who has been missing for 30 years. 
Thor, played by Chris Hemsworth, seems to be having a rough go at it in Thor: Ragnarok. Our fearless hero from Asgard has fallen captive to an alien race, and must now fight for his survival in a gladiator-style arena while at the same time figuring out a way to stop Hela, played by Cate Blanchett, from burning Asgard to the ground.
Thor: Ragnarok also includes Loki, Heimdall, Valkyrie, Dr. Strange and, of course, the Incredible Hulk.
The world was changed forever when the Man of Steel dropped from the sky; it was changed again when General Zod and his fellow Kryptonian survivors invaded the planet. In Justice League, the world is under attack again, and this time, Batman and his group of metahumans must work together to defend it. 
The all-star cast features Gal Gadot as Wonder Woman, Amber Heard as Mera, Jason Momoa as Aquaman, Ezra Miller as The Flash, Henry Cavill as Superman, Ben Affleck as Batman and many more. 
In the last installment, Star Wars: The Force Awakens, Rey, played by Daisy Ridley, discovered she has the Force. She quickly grew in strength and put her newfound powers to good use by besting Kylo Ren, played by Adam Driver. But she's nowhere near a Jedi yet. In Star Wars: The Last Jedi, Mark Hamill returns as Luke Skywalker and begins training Rey in the ways of the Force. 
When the city becomes littered with dead bodies, the only suspect is one that is deceased.
24. Coco, Nov. 22
On Día de los Muertos, those loved ones who were lost can once again roam the earth. Miguel, a 12-year-old boy who loves his guitar, finds himself within a new and mysterious world where spirits donning calaveras live in a magical city.  
The third installation in the Pitch Perfect franchise, Pitch Perfect 3 sees the return of many of its previous stars as they reunite once again in another dance and music-filled movie.
Mic has ongoing movies coverage. Please follow our main movies hub here.