2 more arrested for allegedly performing female genital mutilation on minors in Michigan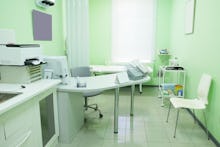 The U.S. Department of Justice announced Friday that two people have been arrested and charged by criminal complaint for "alleged participation in a conspiracy that involved performing female genital mutilations on minors."
Fakhruddin Attar, 53, and his wife Farida Attar, 50, reportedly worked with Jumana Nagarwala, a Detroit physician who was arrested April 12 and charged with illegally performing FGM on minors, including girls as young as 6 years old.
Authorities believe Nagarwala and the couple arrested Friday carried out the procedures at Fakhruddin Attar's clinic in Livonia, Michigan. Some of the girls may have traveled to Livonia from out of state.
FGM — which involves the partial or complete removal of external female genitalia — has no medical benefit and is not associated with any religious texts, according to the World Health Organization. It's widely recognized as a human rights violation against girls and women, and human rights advocates have long advocated against the practice. 
The procedure is commonly seen in several regions of Africa, along with Asia and the Middle East. It can leave survivors with lasting damage, including urinary problems, pain during intercourse and increased risk of complications during childbirth, according to the WHO.
Fakhruddin and Farida Attar are scheduled to appear in a Detroit federal court on Friday.