What is 'Feud' season 2 about? Everything to know about 'Feud: Charles and Diana'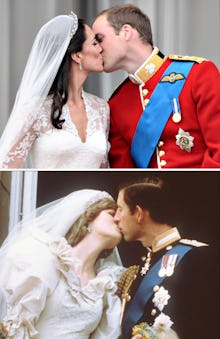 FX's Feud: Bette and Joan came to an end Sunday night. 
Ryan Murphy's latest series explored the iconic feud between actresses Bette Davis and Joan Crawford. Now that the first season has wrapped, Murphy is already working hard on season two, which will be a royal affair.
Here's everything we know about the forthcoming Feud: Charles and Diana. 
The plot
Feud: Charles and Diana will put a spotlight on the strained relationship between Princess Diana and Prince Charles. The series will reportedly chronicle the couple's August 1996 divorce and Diana's untimely death in August 1997. 
The focus will be on love
Feud: Bette and Joan focused on Hollywood rivals, but Feud: Charles and Diana will focus on love gone wrong. 
"It's going to be super juicy," Murphy revealed to Entertainment Weekly. "It's a very different kind of feud than the feud we told with Bette and Joan. It's a love affair feud."
Diana and Charles' feud was a result of their divorce and the pain it caused, and Murphy is looking to explore that in the second season of the series. 
"I was always very interested in that story of divorce and pain and I think that this show can show a lot of two-hander feuds in a different way," he told E! News. 
Casting and filming
No one has officially joined the cast of season two yet. For Murphy, filling these two iconic roles has proved more challenging than expected. 
"It's become sort of a Scarlett O'Hara part," Murphy said. "A lot of people want to be Diana, and we're doing a very sympathetic portrayal of her."
He did admit that he is open to casting newcomers to the role, but nothing is certain yet. The season will likely be filmed in England for an authentic touch. While Jessica Lange and Sarah Paulson are two of his regulars, Murphy says neither will play Diana or Queen Elizabeth II. 
"Those two, I love them but they will not be in those roles," Murphy said. Since the show will shoot in England, he's hoping for an international cast. "I'm just starting to meet with people. If you have a British accent, that helps you. On this show."
Premiere date
There is no official premiere date yet, but Feud: Charles and Diana is set to premiere sometime in 2018. 
Mic has ongoing TV coverage. Please follow our main TV hub here.