3 Muslim inmates are suing a Denver-area prison for religious discrimination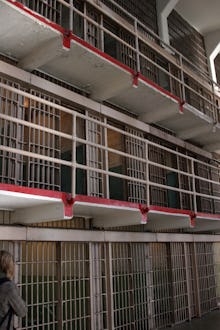 Three Muslim inmates — Donell Blount, Cecil Mason and Terry Phillips — filed a lawsuit on Monday in Denver's U.S. District Court against three prison guards at the Sterling Correctional Facility over alleged religious discrimination.
The civil lawsuit claims that the guards — Ethan Kellogg, David Scherbart and an officer identified only by the surname Quinlan — used pepper spray on the inmates during their prayer service, the Denver Post reported. 
The complaint claimed that on April 15, 2016, the inmates went to a multipurpose room for their weekly prayer service but found the guards were already using the space. The guards then angrily ordered the inmates to return to their pods. When the inmates were told they could return to the room for their prayers, they were attacked with pepper spray.
"Plaintiffs felt a searing sensation in their noses, throats, eyes and all over their exposed skin," the lawsuit claims. The officers allegedly laughed at the inmates while they gasped for air. Kellogg — one of the guards in the lawsuit — admitted he did use pepper spray, the Denver Post reported. The lawsuit alleges that the guards harbor "a discriminatory animus towards [the Muslim inmates] because of their religious beliefs."
The complaint also claimed that the guards retaliated against the inmates after learning they had filed grievances against them.
Scherbarth, another officer, called Blount into his office and ordered him to drop all grievances and to not file a lawsuit. The lawsuit alleges that Scherbarth threatened Blount. According to the Denver Post, if Blount didn't follow Scherbarth's order, the guard told him "life would be hard" and he would throw him in a hole where he'd be tortured.
Quinlan physically attacked Blount when the inmate refused to drop the lawsuit. The guard allegedly punched Blount's back repeatedly while the inmate was in handcuffs. Blount was then thrown into solitary confinement despite suffering internal bleeding wounds from the beatdown, according to the lawsuit. Blount was also denied medical attention when he found blood in his urine.