Chris Soules Arrested: All the details surrounding 'The Bachelor' star's deadly accident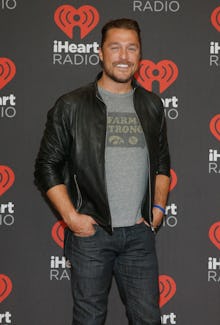 Former Bachelor Chris Soules was arrested Tuesday morning, according to TMZ. The reality TV star was allegedly involved in a car accident in Iowa that left one man dead. 
Soules, who starred on season 19 of the ABC dating series, was reportedly driving a Chevrolet pickup truck on Monday evening when he rear-ended a tractor trailer. KWWL reported that the trailer ended up in a ditch. Police told the outlet that Soules fled the scene, leaving behind his truck. The driver of the trailer was taken to the hospital by an ambulance, but died from his injuries. 
The Buchanan County Sheriff's Office confirmed to People that Soules was arrested at 1:16 a.m. Tuesday. The outlet reports that he has not been charged with driving under the influence. He is scheduled to make an appearance in court.
Soules, an Iowa farmer, had recently posted about his truck on Twitter. He has not released a statement regarding his arrest or the accident.