PlayStation Plus May 2017: Free games for May include 'Abzu' and 'Laser Disco Defenders'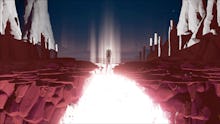 Another month, another set of free games courtesy of PlayStation Plus. The PlayStation blog has announced the free games for May, and we've got all the details right here. Spoiler alert: Next month is going to be good.
Abzu and Tales from the Borderlands  highlight May's free PS4 games
Abzu is a gorgeous and calming underwater adventure in which you play as a scuba diver who swims through a bunch of visually magnificent ocean settings alongside tons of different fish species. It's the kind of game you want to play with a bottle of wine on a relaxing evening, as it's not about action or solving puzzles — it's just about having a good time.
Tales from the Borderlands brings Telltale Game's tried and true storytelling to Gearbox Software's loot-shooter universe, with shockingly good results. Endearing characters, funny writing and plenty of tough choices make this one of the better Telltale adventures you'll find. 
On PS3, Blood Nights, Port Royale 3, Laser Disco Defenders and Type: Rider  round out the list of free games on Vita, though both of those are also cross-buy on PS4. As always, you can get all these games on the first Tuesday of the month.
More gaming news and updates
Check out the latest from Mic, including our deep dive into how female Overwatch players are dealing with online harassment, an article about a fan movement advocating for more same-sex romance options in Mass Effect, a personal essay to JonTron from another Iranian-American and an article looking at cultural diversity in Overwatch.