Apple may launch a money transfer service to rival Venmo — and it actually sounds useful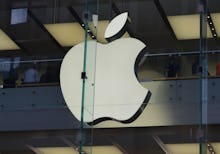 A long-lasting rumor has suggested that Apple is interested in creating a money transferring service through its smartphones. Now, Recode has reported that the tech giant is resurrecting the dialogue about introducing a service that would give competitors like Venmo a run for their money.
Citing unnamed sources familiar to the plans, Recode said the service will be announced later this year. But it should be noted that neither the announcement date nor the launch date have been set yet, according to these same sources.
Rumors about a peer-to-peer money transfer service emerged in 2015 after Apple started talking to banks (JPMorgan Chase, US Bancorp, Wells Fargo and Capital One) about a money feature. At the time it was suggested that Apple would offer peer payments through its proprietary messaging service, iMessage. But two years later, the company has yet to launch anything in that realm.
How successful such a feature would be depends on what Apple has in mind and how it will differ from existing technology and services. Many big banks, for example, have easy transfer features like Chase's QuickPay service or Bank of America's mobile money transfer. Third-party apps that are popular among the masses are PayPal, PayPal-owned Venmo and Square Cash. These apps already offer seamless money transfer between users regardless of bank affiliation or what type of smartphone a user owns.
Additionally, Apple is reportedly in talks with Visa about creating their own pre-paid debit card service that will be linked with the in-house payment transfer service. The idea is for users to spend these cards through the money transfer service. By synchronizing with Apple Pay, a digital wallet from the company, the card can also be used to spend money in physical stores out in the real world.
One potential advantage, from a security standpoint, is that users who send money to peers can store the money in their Apple debit card and exclude their private bank accounts from the equation entirely. Though, those worried about security can accomplish the same on Venmo, for instance, by not linking to their bank.
According to Recode's sources inside some big U.S. banks, Apple Pay has not caught on as intended since its debut two and a half years ago. Apple's money transfer service could give Apple Pay a boost, but only if users embrace the service in lieu of the other available options.