'Casting JonBenét' release time: When to watch the new Netflix documentary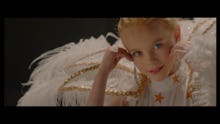 JonBenét Ramsey's murder is being examined in a new Netflix documentary premiering on the streaming service Friday. Casting JonBenét, which first debuted at the 2017 Sundance Film Festival, explores the 1996 death of the 6-year-old pageant queen.
What time will Casting JonBenét be released?
Casting JonBenét will be released on Netflix on April 28 at 3 a.m. Eastern and 12 a.m. Pacific. Netflix subscribers can watch the documentary on any smart device. 
What is Casting JonBenét about? 
JonBenét Ramsey's death may be unsolved, but the details are well known. The 6-year-old went missing on the morning of Dec. 26, 1996. A ransom note was discovered inside the home, and her body was found later that day in the basement. The cause of death was determined to be asphyxiation due to strangulation. 
Casting JonBenét is not your typical documentary. Director Kitty Green takes viewers back to Boulder, Colorado, where the child pageant queen was living with her parents and brother. Green talks to local community members about the mysterious murder, and those locals also audition for parts to recreate the true crime story. According to Netflix, Casting JonBenét "blurs the lines between documentary and drama."
And the film doesn't back away from any of the sensitive subjects surrounding the case. The trailer for the documentary touches on the rumors that JonBenét's parents, John and Patsy, were involved in their daughter's death. It also covers the speculation that their son, Burke, who was 9 years old at the time of the murder, played a role in JonBenét's death.
Mic has ongoing Netflix coverage. Check out our main Netflix hub here.