Fyre Festival knew they wouldn't have Stephen Starr's cuisine for over 3 weeks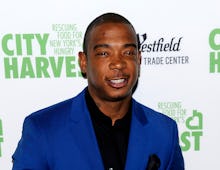 Fyre Festival knew for at least a few weeks that festival attendees would be feasting on scraps. 
On Friday, festival goers looking for a unique musical vacation experience at the Ja Rule-backed Fyre Festival reportedly found poor planning, shoddy contraction and some truly terrible-looking food. 
Once they arrived, festival attendees began to share pictures of their food on social media. Rather than the fare promised from restaurateur Stephen Starr, people shelled out $12,000 for bread and cheese slices with a wilted lettuce salad. 
While festival-goers may not have known that Starr's catering was no longer a part of the package, Fyre Festival had known since the beginning of April that Starr's food would not be part of the dream weekend. 
In a statement to Mic, Starr Catering Group confirmed that, as of March 6, 2017, they were set to offer "premium dining experiences" to attendees, but the agreement was terminated on April 2, 2017. 
"To resolve any confusion, Starr Catering is not providing any catering services at the Fyre Festival," Simon Powles, CEO of Starr Catering Group, said. "The Food Services Agreement Starr Catering entered for the Fyre Festival was terminated on April 2, 2017, and since that date, Starr Catering has not been involved with, or provided any services in connection with this event."