Ja Rule says Fyre Festival debacle left him "heartbroken" — and everyone's getting refunds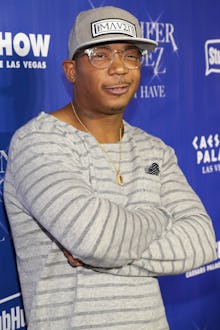 Rapper Ja Rule has finally spoken out about the unfolding disaster that is Fyre Festival — the music festival and "cultural moment" he organized in the Bahamas that fell apart before its first day even began — and he says the mess left his "heartbroken."
In a message posted to his Twitter account on Friday, Ja Rule said organizers are currently working to get everyone off the island where the festival is being hosted. And, he asserted, the festival was "NOT A SCAM as everyone is reporting."
"I don't know how everything went so left but I'm working to make it right by making sure everyone is refunded," he wrote. "I truly apologize as this NOT MY FAULT ... but I'm taking responsibility."
The much-hyped festival was supposed to take place over two weekends in the Bahamas, beginning on Friday. But when guests arrived on Thursday, they found that the experience they had paid hundreds, even thousands, of dollars for was actually a disaster. 
Tweets from the scene claimed that security was non-existent, the catered food included sweaty slices of cheese on bread, and the luxury geodesic domes were actually a dystopian collection of tents.
The festival clearly didn't live up to the experience promised by celebrity influencers like Kendall Jenner and Bella Hadid who threw their names behind the event — and Ja Rule seems to know that things went terribly, terribly wrong.