'Pokémon Go' Update: Fans are excited about a big update on the horizon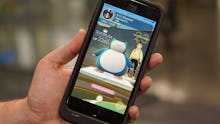 Pokémon Go updates are a pretty big deal. 
The last big update was the Gen 2 release back in February. However, Niantic CEO John Hanke has promised bigger quarterly events for 2017, and there have been several smaller updates in the interim, including a much-needed normalization of how to acquire evolutionary items.
It's been a little under two weeks since the Eggstravaganza ended, but players are already excited about another event coming soon. Here's why.
Pokémon Go update: fans try to parse the new update schedule
User iceavalan posted on the Silph Road that they'd noticed the News button had disappeared for them in-game. They wondered if that might be an early warning for an upcoming update, or if they were just reading into it too much. Unfortunately, as other posters confirmed, the news button disappears from Pokémon Go when there's no news to display. 
However, this didn't stop speculation from running wild in that thread about what the next update would be. In spite of the promised gym updates, proximity trading and Legendary Bird events, the common thread seemed to be: People want more shiny Pokémon.
That said, there's also some disagreement about Niantic's update schedule. In another post on the Silph Road, user mariokid45 remarked that it's been two weeks since the last update, and was wondering when the next one would be taking place. Niantic hasn't done regular fortnightly updates in a while, which isn't necessarily a bad thing. 
"It's been like 25 days since the last one," user vikinghockey wrote about the game's eventual update. "Approaching one month. Also approaching the middle of Q2 so big update is likely soon. Be patient. It's coming and it'll be great."
No news is good news, as the saying goes. Niantic is keeping mum about what they've got in store, but hopefully for Pokémon Go players, no immediate updates means bigger updates down the road.
More Pokémon Go guides, tips and tricks
If you're booting up the game for the first time in a while to get ready for Gen 2, be sure to check out Mic's guides on how to get stardust, how to determine how long it will take you to reach level 40, the kind of Pokémon you get from 10km eggs, how to create new PokéStops, how to maximize your chances of catching Pokémon and how PokéStops distribute Pokémon eggs. Also check out how to catch Gen 2 baby Pokémon, our analysis of post-balance update Chansey and Rhydon and everything you need to know about finding the long-awaited Pokémon Ditto.