Siri Speaker: Everything to know about Apple's rumored 2017 smart home device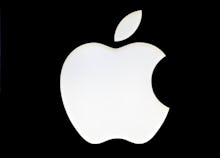 Could the "Siri Speaker" be coming in 2017? Apple is slated to release an audio device that could give Amazon Echo a run for its money. According to KGI Securities Apple analyst Ming-Chi Kuo, Apple is going to debut a smart speaker at the Worldwide Developers Conference next month.
"We believe there is over [a] 50% chance that Apple will announce its first home AI product at WWDC in June and start selling in the second half of 2017," Kuo said in a note to clients, MacRumors reported.
The device, powered by Siri, will reportedly be catering to a high-end market, offer high-quality audio and entertainment and cost more than the Amazon Echo, which retails for $179.99. Kuo also believes the acoustics will entail one woofer and seven tweeters with a computing power similar to an iPhone 6/6s.
Apart from price, Kuo notes that Apple's home device would offer users a different experience. For one, Amazon's Echo only speaks English while Apple's Siri supports 24 languages. Then, for iPhone and Mac users, Apple's audio product will undoubtedly offer all devices the option to synchronize.
Kuo also predicts Inventec will manufacture the product. Not only does Inventec assemble Apple's AirPods, but the company has been "co-developing home AI products with Apple for over two years."
News of Apple's first smart home device was reported in May by the Information. In September, Bloomberg reported that Apple was testing prototypes of the device. According to Bloomberg, the gadget could potentially have facial recognition sensors, and CNET claims a built-in camera could also be a possibility.