How to fight for your money: Barney Frank sounds off on financial reforms that protect consumers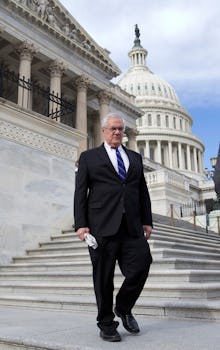 Do you know how to fight back if you think a company has wronged you? Maybe your burger was raw, or your cell phone bill arrived with some unexpected charges.
No matter what your beef, Payoff hosts Antonia Cereijido and Chris Duffy have five great tips on how to make your voice heard — and actually get what you're owed. Luckily, in the age of the internet, it's easy to avoid scams, learn quickly about product recalls, and file consumer complaints to the government.
To that end, we talk to the godfather of consumer rights: Rep. Barney Frank, co-sponsor of the Dodd-Frank bill that was signed into law in 2010 and created greater consumer protections and tighter Wall Street controls in the wake of the financial crisis.
Frank breaks down why it was important to makes these reforms, how they work, and how Congress is trying to repeal his landmark legislation today.
Lastly, Payoff reporter James Dennin gives you the low-down on how the Consumer Financial Protection Bureau — created as a result of Dodd-Frank —stopped a huge student loan scam that was costing recent grads real money.
Do you have ideas for other money topics we should cover? Send us an email at PayoffPod@mic.com.
You can subscribe to the Payoff podcast on Apple Podcasts, Google Play, Spotify, Stitcher, iHeart Radio, tunein, or wherever you listen to podcasts. Please rate and leave a review, and stay tuned for new episodes every other Wednesday!