Mic launches gaming channel Multiplayer, capitalizing on early successes in gaming content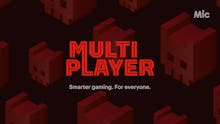 May 3, 2017 — Mic today launched another of its new channels in Multiplayer: Smarter gaming — for everyone. Multiplayer will uncover new indie and undiscovered games and review and advise on the most popular titles out there, all while celebrating diversity and inclusivity in the gaming community.
"Multiplayer will focus on issues of representation and diversity in games that aren't being covered as much as we think they deserve," Jacob Kleinman, Multiplayer editor, said. "Our writers are embedded in the games they love and the culture that surrounds them. The channel will offer very deep coverage of popular games, while covering the conversations, fan creations and trends around titles like Pokémon and Overwatch."
Mic has been experimenting with gaming content for the last year and has seen organic traffic surge to over 6 million monthly uniques in March alone. There are four full-time writers dedicated to the channel, with a team of contributors focused on niche gaming communities and games.
The new channel strives to be a valuable resource for every player at every level, and to provide expert advice anyone can understand on the most popular titles out there: major releases on Xbox, PlayStation and PC; Nintendo classics reimagined for the mobile game revolution; and the augmented-reality future Pokémon Go helped usher in.
To browse stories and video, visit www.mic.com/multiplayer.