'GTA Online' Best Cars 2017: The fastest vehicles for leaving your friends in the dust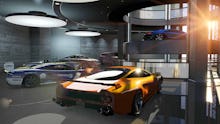 Whether you're racing for pinks or just hauling ass across San Andreas, you're going to need a fast car in GTA Online. That's just how this works.
With so many to choose from, though, it can be overwhelming to figure out which ones are the fastest. Thanks to a handy guide on Newb Gaming, you can see rankings for each vehicle class. Read on for a rundown of the best cars in GTA Online.
GTA Online best cars 2017: The fastest vehicles in the game
Newb Gaming's guide has a breakdown of the fastest cars in each class. The Annis RE-7B, for example, is the fastest supercar and thus, the fastest car in the game. The Elegy RH8, on the other hand, is the fastest sports car (zero to 60 mph in 3.5 seconds) and can be found on the legendarymotorsport.net in-game store. 
Finally, for the more sensible racers out there, the Benefactor Schafter is the fastest sedan in the game. Seriously, this guide is great and will tell you everything you need to know about dominating the GTA Online race scene. Just remember that winning's winning — and make sure to double-clutch instead of granny shift, lest you get chewed out by Vin Diesel.
More gaming news, updates, tips and tricks
Check out the latest from Mic, including our deep dive into how female Overwatch players are dealing with online harassment, an article about a fan movement advocating for more same-sex romance options in Mass Effect, a personal essay about JonTron written by a fellow Iranian-American and an article looking at cultural diversity in Overwatch.